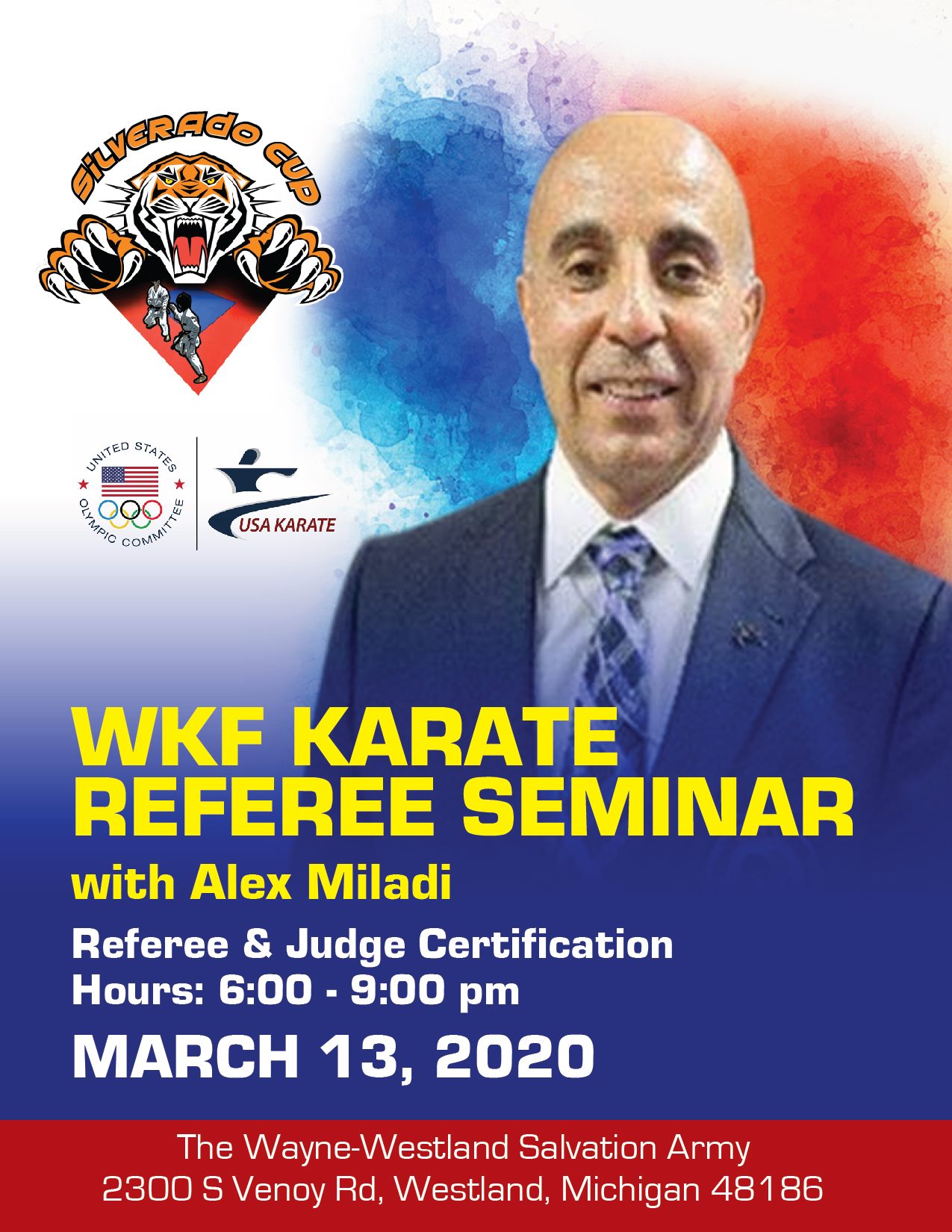 This seminar will be a great opportunity for all first time candidates who wish to be USA Karate certified officials and existing USA Karate officials who would like to upgrade their referee license.
For all the attendees that wish to certify and/or upgrade their licenses, the following documents are required at registration:
Proof of membership of USA Karate (as an official), a copy of receipt received upon registration as a member of USA Karate (annual membership for regional officials is $25 and National officials is $75)
Copy of completion of all stages of Safe Sport certification (for the year 2020, you must take the refreshment course if you have previously been certified)
Copy of clearance of NCIS background screening, for all 18 years old and up
Copy of online written exam results, for both Kata and Kumite (a score 80% or above is required for certification)
**Please note without these documents, certification will not be completed.
This certification course is available to all 14 year olds and up. Please visit the new USA Karate Officials website at https://usakarateofficials.org/ where you can find the link to download the USA Officials app for both android and apple users.
Attached please find the flyer for this seminar. Please feel free to share with any of your affiliates you believe would benefit from this event.
For more information please call or tex (734) 365-6925
I look forward to seeing you all.
Regards,
Alex Miladi