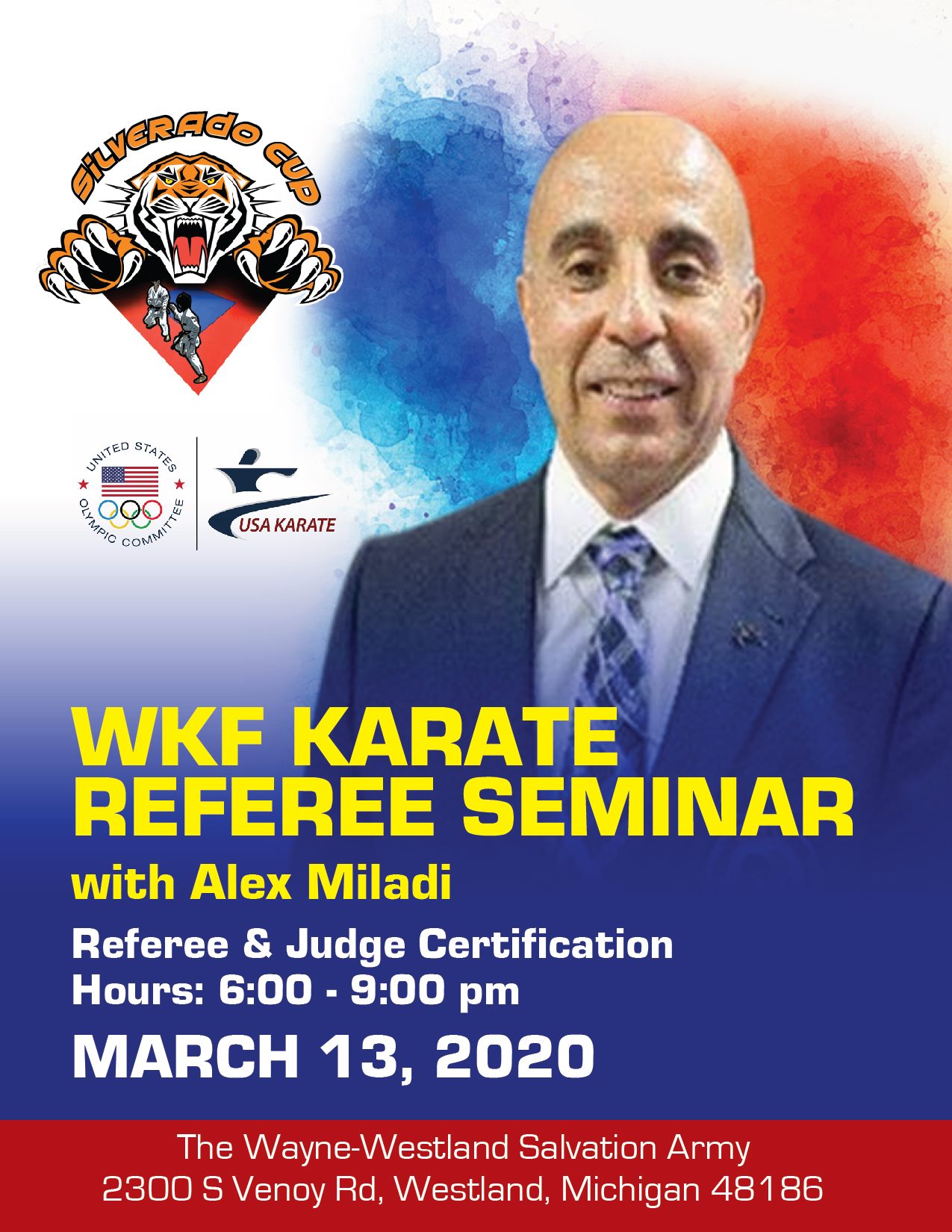 Sensei Alex Miladi, Chairman of the USA Karate Referee Committee, WKF Referee of Karate, former Chairman of the Pan-American Karate Federation (PKF) Referee Commission and past member of the World Karate-Do Federation (WKF) Referee Commission.
This course will provide an excellent opportunity for all participants to raise their level of knowledge and skill in WKF style Kumite and Kata competition. Instruction is in the areas of Refereeing, Judging, and Scorekeeping.
Information is at www.teamusa.org/usa-karate/officials-and-coaches/officials-resources
The course is free for auditors (non-certification) including coaches, athletes, parents, National/International officials.
This seminar will be a great opportunity for all first time candidates who wish to be USA Karate certified officials and existing USA Karate officials who would like to upgrade their referee license.
This certification course is available to all 14 year olds and up. Please visit the new USA Karate Officials website at https://usakarateofficials.org/ where you can find the link to download the USA Officials app for both android and apple users.
Attached please find the flyer for this seminar. Please feel free to share with any of your affiliates you believe would benefit from this event.
For more information please call or tex (734) 365-6925
I look forward to seeing you all.
Regards,
Alex Miladi