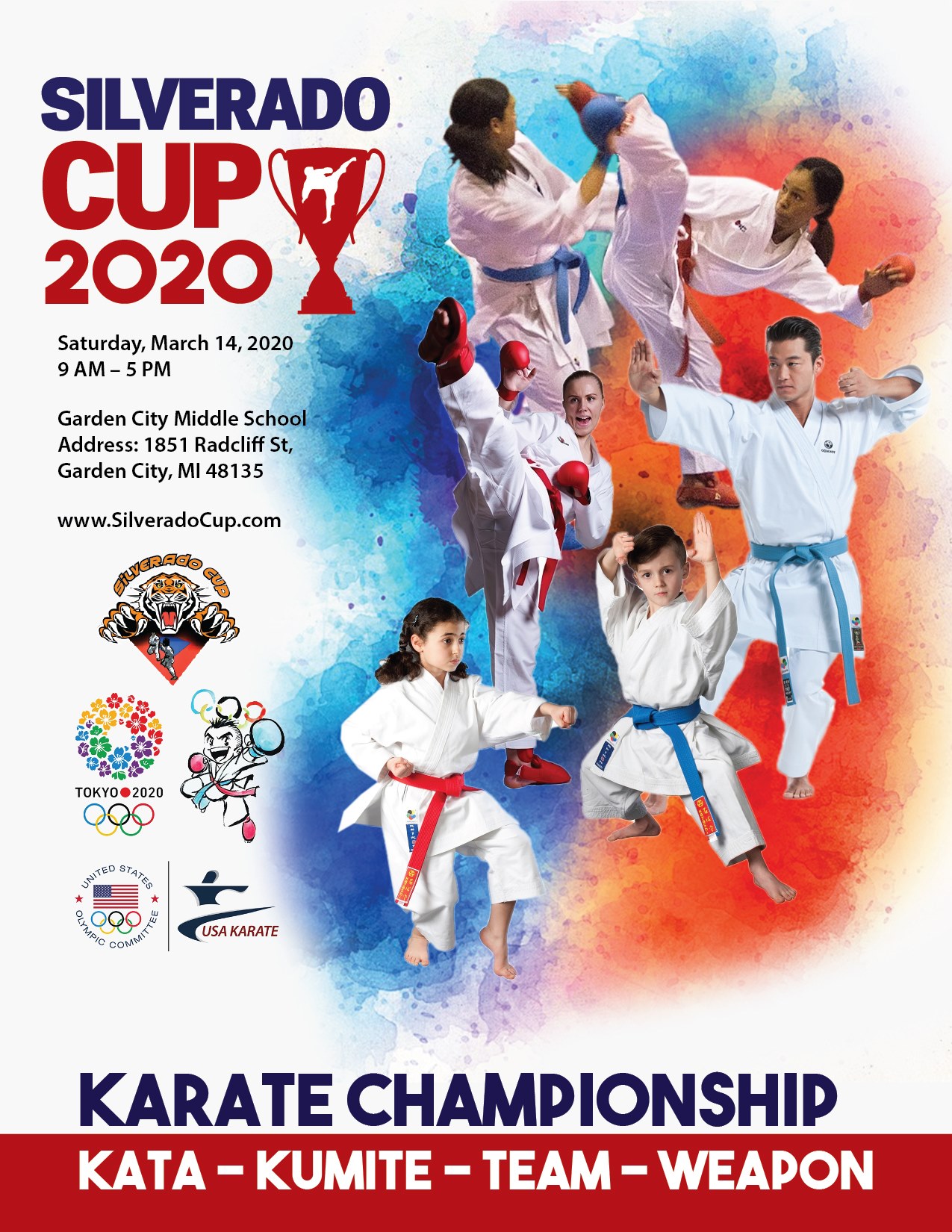 MARCH 14, 2020
EVENT FOR THE FOLLOWING AGES
| | | | | |
| --- | --- | --- | --- | --- |
| Child(ren) 7 & younger | Child(ren) 8-9 | Child(ren) 10-11 | Junior Cadet 12-13 | Cadet 14-15 |
| Junior 16-17 | Senior (Female) 18+ | Senior (Male) 18+ | Masters (Female) 35+ | Masters (Male) 35+ |
LEVELS OF TRAINING
| | |
| --- | --- |
| Beginners (1 year and under of training) | Novice (1-2 years of training) |
| Intermediate (2-4 years of training) | Advanced (4 & more years of training |
SCHEDULE OF ACTIVITIES​
HOTEL INFORMATION​
REGISTRATION FEE
$70 per event
$10 additional event
No registrations at the Door!
TOURNAMENT VENUE
​ ​Garden City Middle School
TOURNAMENT GUIDELINES
USA/WKF Karate Rules will apply www.usankf.org: Kata Kobudo / Kumite
At least four competitors per division or they will be combined
All Ages and All Skill Levels (age on 03/01/20, determines division)
Safety Equipment: Fist guards (white, red or blue). mouthpiece, groin cup (males) are mandatory, Shin foot/instep guards, chest guard, and headgear are recommended but not required. Preferable the WKF or USA approved type. Online purchases available.